Initiated and established by the Lions Clubs of Singapore, Lions Home For The Elders offers a spectrum of elderly care services, including caregiver and family support to assist families to meet the challenges of loved ones growing old.
A non-profit organisation, the Lions Home actively promotes and employs best practices in providing a comprehensive range of services and programmes for the ageing population.
Our first community home was founded in 1980 and housed 18 destitute and elderly residents. Over the years, we have expanded our services, capabilities and capacities to include a holistic approach in elderly care, and have grown to become one of Singapore's leading eldercare service provider in the community.
Today, Lions Home operates two fully equipped, well-designed nursing homes at Bishan and Bedok South, with the capacity to house 384 residents. We have a team of close to 240 professional clinical and care staff, as well as support services staff handling administration, finance, operations and social welfare functions. We also engage doctors and allied health professionals such as physiotherapists, occupational therapists and speech therapists, to complete our nursing home services.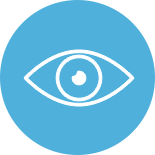 Vision
The Recognised Leading Service Provider in Health, Nursing and Aged Care.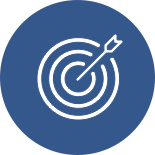 Mission
Enabling the Elderly to Lead Enriched Lives through Holistic and Integrated Care.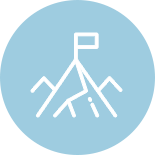 Goals
To provide love and care to all residents.
To provide rehabilitation to residents aimed at maximising functional and cognitive abilities and to facilitate their return to the community and loved ones, whenever possible.
To continually improve our standards and quality of care and services through research, training and education.
A member from the Lions Club of Singapore was concerned when he saw the large number of elderly sleeping on wooden planks, supported only by stools, and surrounded by dilapidated living conditions.
Back in the day, the seniors in this community contributed heavily to Singapore's workforce, but had fallen on difficult times with no place to turn to.
Through speaking with the Social Welfare Department, he was advised to set up a home to provide proper residential accommodations, especially for elderly people who needed help. Before long, a suitable location was found in north-east of Singapore, at Ang Mo Kio.
The first community home for the aged and destitute was established.
Situated in a Housing Development Block void deck in Ang Mo Kio, lodging was provided for 18 senior citizens. They finally had a place to call home.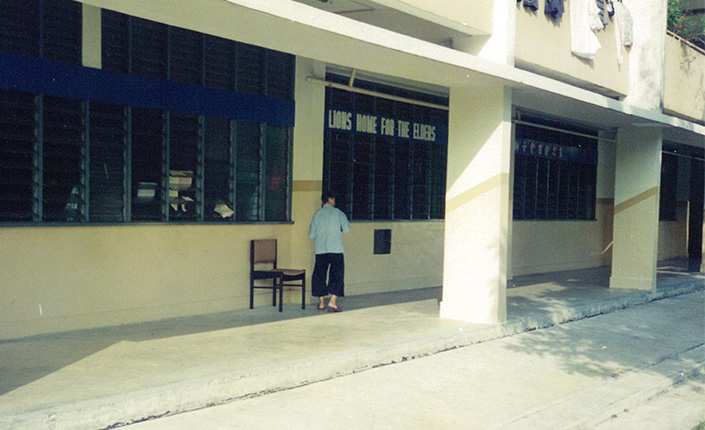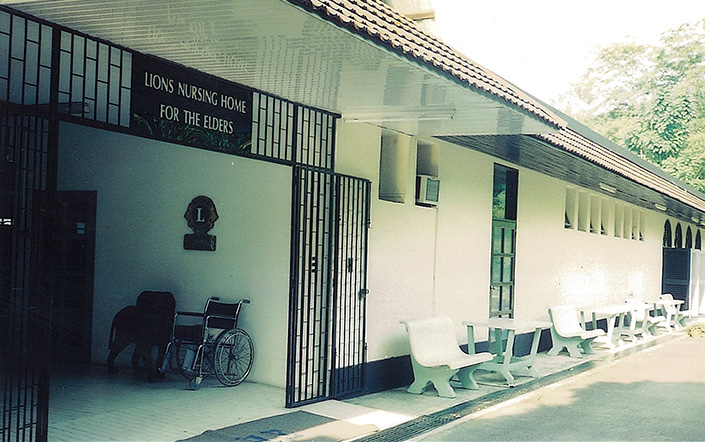 The expansion of the first community home began in 1985.
A building that was formerly a World War II bomb shelter in Toa Payoh was converted into a nursing home that could take in 45 destitute and elderly people.
Five years later in 1990, plans were made to rebuild the home, to allow for more space and better facilities. The official ground-breaking ceremony to commemorate the first day of construction took place in 1995.
In the meantime, Lions Clubs of Singapore had secured another site at Bedok South Avenue 2.
The four-storey Lions Home For The Elders at Bedok South, with a capacity to house 154 residents was completed on 9 March 1997.
Expanded services and upgraded facilities catered to an increasing number of residents.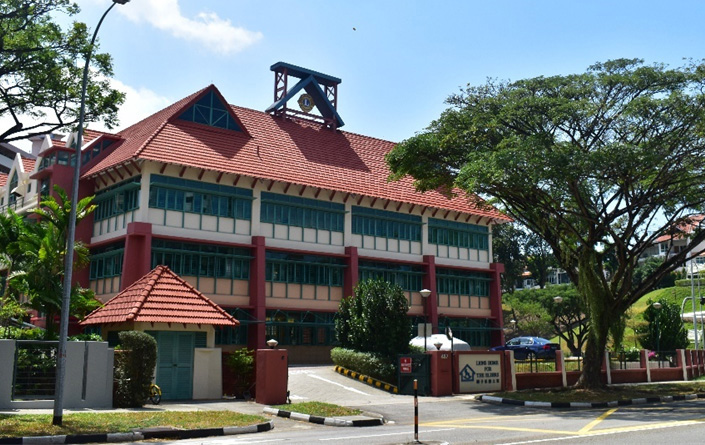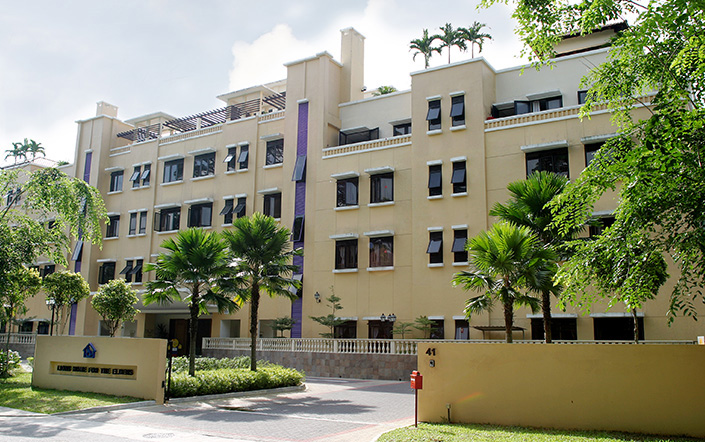 Reconstruction of the nursing home in Toa Payoh was completed in January 2003.
A modern building replaced the former bomb shelter, with capacity for 200 residents and a 42-bed dementia ward.
Residents who were previously from the nursing home in Toa Payoh relocated to this new building from the Lions Home at Bedok South, where they were temporarily housed and taken care of.
For more than 20 years, both Lions Home For The Elders at Toa Payoh and Bedok South continued to set high standards in providing care for the aged, with professionally trained staff and well-equipped facilities. The firm support from the community, Lions Clubs, and the government, allowed the two Home to focus, sustain and enhance its operations.
In view of future developments and with the increase in Singapore's ageing population, plans were made for residents and its staff from the Lions Home in Toa Payoh to transfer to another larger establishment in Bishan Street 13 in 2015.
In October 2015, residents from Toa Payoh Rise moved to their new home located at Bishan that has a total of 36 wards and 230 beds.
A Senior Care Centre was set up for disadvantaged seniors in the community, allowing them to receive professional medical and nursing services which include dementia management, rehabilitation and recreational therapy.